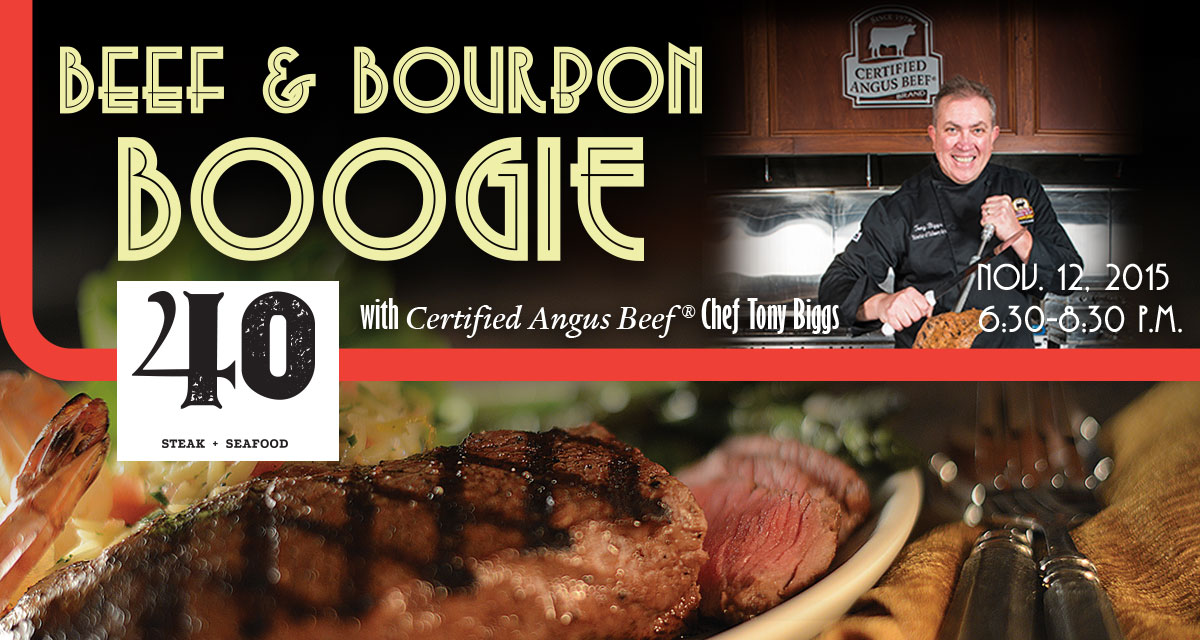 Enjoy this five course dinner that pairs Chef Tony Biggs' culinary talents with the best of two outstanding Distilleries, Buffalo Trace and Barton 1792.
  November 12th, 6:30p – 8:30p

$85 / person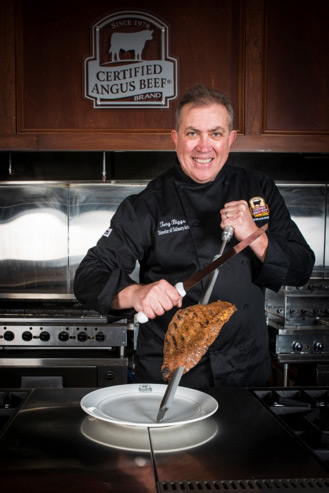 Chef Tony Biggs, Director of Culinary Arts
From cooking with family to cooking for royalty, Chef Tony Biggs has a world view of the culinary scene. He brings this knowledge and experience to the table as director of culinary arts for the Certified Angus Beef ® brand. In this role, he focuses on expanding the brand's culinary vision and heightening its position in the culinary community.
He also works alongside our sales team and in the Education & Culinary Center to help customers interpret the use of premium beef on menus and in meat cases around the globe.
Biggs has 35 years of international hospitality management experience, most recently as executive chef for the royal family in Jordan.
A graduate of the Culinary Institute of America, he also worked at Second Harvest Food Bank in New Orleans, Casino 5-Star Resorts in the Philippines, Tokyo America Club in Japan and Hyatt Hotels in the U.S. and Caribbean. Biggs has appeared on Food Network's "Chopped," the "Late Show with David Letterman" and for nine years on a cooking show in Savannah, Georgia.
He's currently writing a book about his culinary journey, starting in his hometown of Cohasset, Mass. In his spare time, Biggs enjoys golf, skiing and cooking at home for his wife, Candy, and their two children.

Buffalo Trace Distillery
In Kentucky, buffalo carved a pathway that was followed by America's early pioneers. On the spot where the buffalo migration route crossed the Kentucky River, we've been making legendary bourbon whiskey for over 200 years. Buffalo Trace is the oldest continuously operating distillery in America. During Prohibition the distillery was even permitted to remain operational, to make whiskey for "medicinal purposes". In tribute to the mighty buffalo and the rugged, independent spirit of the pioneers who followed them westward, we created Buffalo Trace Kentucky Straight Bourbon Whiskey.
Within the past decade, Buffalo Trace has won more awards than any other distillery in the world, including an unmatched seven "Distillery of the Year" titles. Still American family owned and located in Franklin County, Kentucky, the distillery's rich history includes such legendary distillers as E.H. Taylor, Jr, George T. Stagg, Albert B. Blanton, Orville Schupp and Elmer T. Lee. The distillery sprawls impressively over 130 acres and is home to four centuries of architecture – all still fully operational.

Barton 1792 Distillery
History The Barton 1792 Distillery operates on the site of the historic Tom Moore Distillery, established in 1879 near the "Tom Moore Spring", the same spring we draw our iron-free limestone water from today. The 192-acre American family owned distillery is home to beautiful wildlife and many historic buildings, including our still house and 28 aging warehouses. The legendary 'Warehouse Z' stands tall on the western bluff enjoying full summer sun and optimal air-circulation for aging bourbon whiskey. It is in this warehouse that 1792 Small Batch ages to the peak of maturity